Dinner by Frenchette
It's the type of place where we want people to linger, have fun; where lunch turns into drinks at the bar, or an after-work get-together turns into a languid dinner.
The concept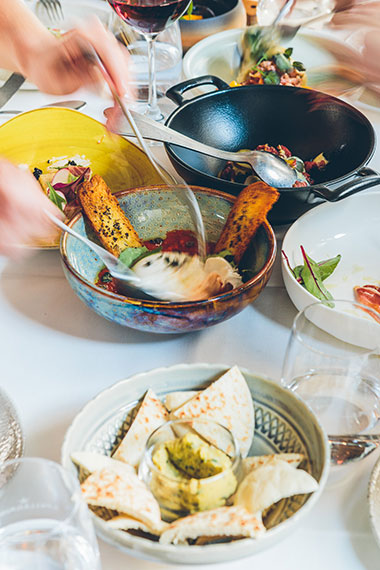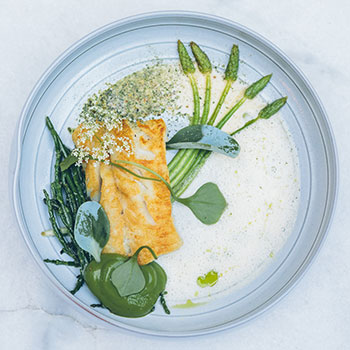 The concept
Our chefs offer you some 15 creative dishes from around the world. Local products also get special attention. We want to return to the essence and focus on the product. We bring contemporary cuisine with references to the past. Our traditional dishes are certainly not forgotten. There is no fixed menu; everything is prepared depending on the inspiration of the day and market availability. We always make sure there is a good balance between fish, meat and vegetarian dishes.
We serve all our dishes in a sharing concept at a price of €39 per person (1 teaser + 3 sharing dishes of your choice + 1 side dish). This means that couples get 2 teasers, 6 different sharing dishes and 2 side dishes served in the middle of the table. Larger groups are requested to limit their choice to 7 different dishes per table.
The dishes are served at the rhythm of the kitchen. Ordering additional dishes is possible at €13 per sharing dish and €3 per side dish. First call at 6 PM, last call at 10 PM.
Gallery
Frenchette
It's not real French
Frenchette
It's not fake French
Frenchette
It's Frenchette
The interior
The perfect place for foodies as well as interior design lovers.
The playful aspect of the culinary delights are reflected in the beautifully decorated interior. Numerous objects are available for sale. For prices and details:
Paco Velghe