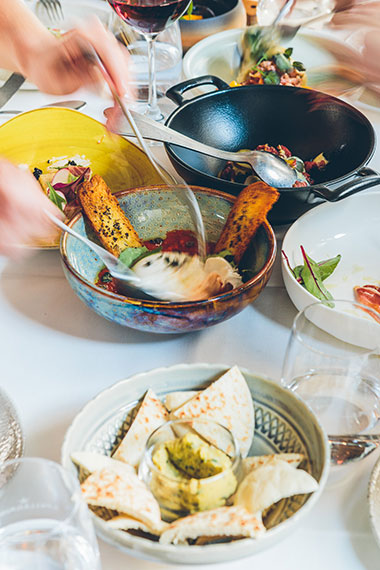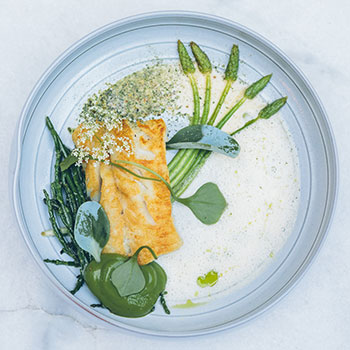 The concept
Our chefs offer you some 15 creative dishes from around the world. Local products also get special attention. We want to return to the essence and focus on the product. We bring contemporary cuisine with references to the past. Our traditional dishes are certainly not forgotten. There is no fixed menu; everything is prepared depending on the inspiration of the day and market availability. We always make sure there is a good balance between fish, meat and vegetarian dishes.
Wij serveren een sharing-menu aan €49 per persoon. De gerechten worden in het midden van de tafel geserveerd, met de bedoeling om te delen met de mensen van uw bubbel. Wij voorzien uiteraard voor elk een (leeg) bord en voldoende couverts om uit te serveren. Aanpassingen (veggie, allergenen, intoleranties,…) aan het menu zijn steeds minimum voor 2 personen en moeten minstens 48 uur op voorhand aangevraagd worden.
Gallery
Frenchette
It's not real French
Frenchette
It's not fake French
Frenchette
It's Frenchette
The interior
The perfect place for foodies as well as interior design lovers.
The playful aspect of the culinary delights are reflected in the beautifully decorated interior. Numerous objects are available for sale. For prices and details:
Paco Velghe