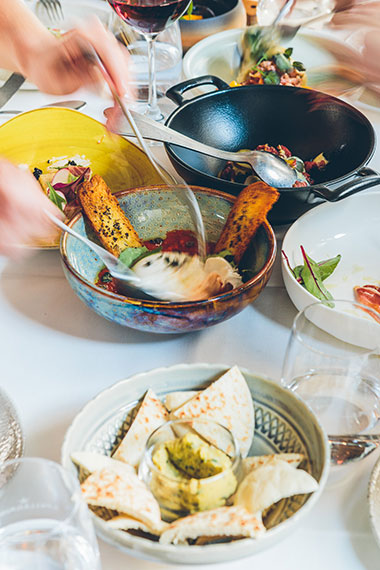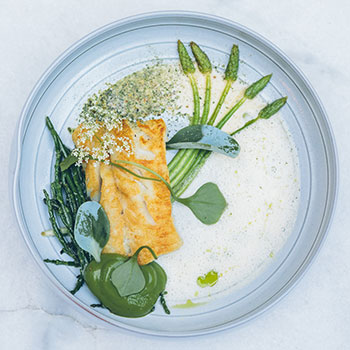 The concept
Wij serveren een sharing-menu aan €65 per persoon. Onze chefs nemen u hiervoor op sleeptouw doorheen de wereldkeuken, maar ook lokale producten en onze terroirkeuken worden niet vergeten en krijgen steevast een ereplaats.
De gerechten worden in het midden van de tafel geserveerd, met de bedoeling om te delen. Wij voorzien uiteraard voor elk een (leeg) bord en voldoende couverts om uit te serveren.
Aanpassingen (veggie, allergenen, intoleranties,...) aan het menu zijn steeds minimum voor 2 personen en moeten minstens 48 uur op voorhand aangevraagd worden.
Gallery
Frenchette
It's not real French
Frenchette
It's not fake French
Frenchette
It's Frenchette
The interior
The perfect place for foodies as well as interior design lovers.
The playful aspect of the culinary delights are reflected in the beautifully decorated interior. Numerous objects are available for sale. For prices and details:
Paco Velghe